Success
Stories
"What set's Century Transportation apart from their competition is their attention to detail and immense focus on customer service. They are always striving to exceed expectations and our minds are at ease when our shipment and logistics is in their hands."
"Elite Exhibits has been working with Century Transportation for the last 10 years. Along with their superior pricing, they bring many other benefits to the project to make our life easier. Some of these include being able to track locations of trucks any time of the day, supplying trucks for last minute unplanned shipments, on site supervision of move in and move out at tradeshows, and being on call 24 hours a day. I could not imagine doing tradeshows with any other carrier."
Larry Oley
Elite Exhibits
Our
Team
Robin Mount, President
Robin (McGregor) Mount was introduced to this industry in 1996, fresh out of college. A Bachelor's Degree in Liberal Arts proved itself worthy when she was hired on as a sales assistant at a local southern California Atlas Van Line agent . She learned the ropes of tradeshow transportation and show services quickly. In late 1997, Robin teamed up with Mike Mount and his father Bill to start Century Transportation Services, LLC. As with any new business venture, the next few years consisted of early mornings and late nights. In the spring of 2000, Mike and Robin were married and were later blessed with two beautiful children.
Century Show services is where Robin's business passion lies. Bringing to the table extensive experience in event coordination, Robin had her own event planning business while in college and worked in the restaurant and bar industry coordinating parties, corporate meetings, chili cook-offs and other various functions. To her delight, Century was able to offer more of this as the General Contractor for the annual Breast Imaging Conference (BIC). Working under the guidance of Mike for the first few years, Robin eventually headed up this project each year and it has proved to be a success for more than 10 years now under her direction. Century Show Services is a gradually growing division of Century Transportation Services. As of spring 2008, Century Show Services secured the General Contractor position for the 2009 National Consortium of Breast Centers (NCBC) show. As President of Century, Robin now oversees the daily operations of the Corporate office and the five satellite offices around the nation.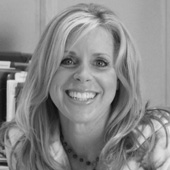 Drew Maughan, VP Operations
In 1999, Century was growing and was ready to hire on its very first salesman. A long time friend was called upon to fulfill this position. Drew Maughan had extensive experience in restaurant management and along with his electric personality, he was a perfect fit for the tradeshow industry. After four years, Drew moved his family to the Seattle, WA area and ventured out on his own by starting Direct To Show, Inc.; another tradeshow transportation company. In 2005, because of the untimely loss of Century's founder; Mike Mount, Drew was once again called upon for help. Direct To Show merged with Century and Drew became Century's new VP of Operations. With Century's rapidly growing international division, Drew's experience in this area was and is a huge part of its success. Drew continues to reside in Seattle and runs the Seattle office for Century. He continues to travel extensively for on-site supervision at shows, corporate meetings, consulting and is also an influential part of Century's Show Services division.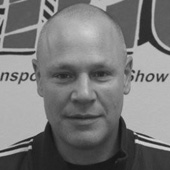 Bill Mount, Account Executive
Bill helped open Century's doors in 1997 and is now our industry veteran. Bill Mount began working as a transportation salesman for Comtrans in 1987. He was an instant success after being brought on board by his son Mike. Soon thereafter, a 10,000sq. foot warehouse opened – Bill Mount Exhibit Storage (BMES) in Racine, WI. This warehouse has the 2nd largest functioning freight elevator (rated at 18,000#) in Wisconsin. Having traveled quite a bit in all his years of transportation sales, Bill currently stays in his local area running our Racine, WI office and supervising the BMES warehouse and multiple different shows that come into the greater Chicagoland area. Neither Bill's quiet demeanor nor his humble attitude compromise his ability to sell like a giant. Bill works with a long list of big name clients and has for many years and continues to add to this list consistently.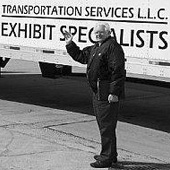 Michael Lowe, Account Executive
Century's newest employee, Michael Lowe has been part of the team since early 2007. As a successful Southern California business owner, Michael suddenly found himself selling his business and moving to the Midwest. Jobless, with a family; he had the good fortune of meeting Bill Mount. After surviving the storm of 2005 and the death of its founder, Century was comfortably ready to expand once again and Michael fit the mold perfectly. With plenty of sales experience and business knowledge under his belt, Michael was off and running. Pleasant Prairie, WI homes our sixth Century office. With Michael's limitless potential and drive he is sure to soon be one of our top producers.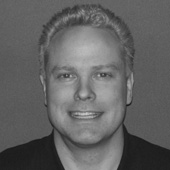 Beth Morrison, Accounting Manager
With over 15 years of experience in the tradeshow industry, Beth Morrison joined Century at the beginning of 2003 to help pull in the reigns of our Accounting Department. Great customer service, and organization were Beth's specialties. Century was a perfect fit for Beth's past experience in billing, customer service and transportation arrangement. Beth began her career in tradeshows in 1982 at MSI. She has worked for companies such as Comtrans, TSS Marketing, 3D Instruments and the Freeman Company. She currently heads up our accounting department and is instrumental in the everyday workings of our corporate office. Hailing from Massachusetts, Beth now finds herself basking in the warmth of southern California with her husband and two children.
Jeff Froebe, Operations Manager
With Century quickly increasing its business out of the Atlanta, GA, area there was an urgency to expand its sales and service team. In early 2003, Jeff Froebe was hired and instantly transplanted from his home state of Utah to Gainesville, Georgia. With the immediate need to service two of Century's largest clients, Elite Exhibits and Expotechnik America; Jeff proved capable. Selling pest control services for two years gave Jeff just enough background in sales to quickly learn the ropes as a transportation sales/ serviceman. Jeff has made Gainesville his home and continues to be heavily involved with both exhibit houses. Travel is a large part of Jeff's role as our Operations Manager today leading him anywhere from the Midwest to the East coast. Jeff's client base continues to grow even though servicing the clientele from both exhibit houses keep him busy.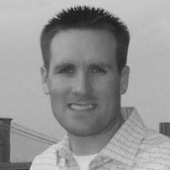 Tony Haskell, Customer Service Manager
A valued, long-time friend; Tony Haskell was looking for a change of pace. He became a member of Century's team in 2002. With many years of experience in "Corporate America", Tony promptly became a huge asset. His attention to detail and mild manner, make him successful not only dealing with the day to day duties around our corporate office; but also with troubleshooting potentially problematic situations. Most of Tony's days are spent on the phone talking with our vendors and clients making sure that each and every one of our shipments are handled flawlessly. Without Tony, Century would not be where it is today.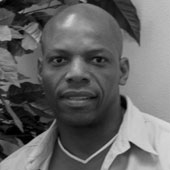 In fond memory of
Michael Mount … 1959-2005
Michael J. Mount began his career in tradeshow logistics several decades ago. In 1997 Mike took the plunge and decided to venture out on his own to start Century Transportation Services, LLC. An instant success, with the help of his soon-to-be wife and father; Century quickly grew. In spring 2005, Century lost its founder. At the young age of 46, Mike was involved in a motorcycle accident that prematurely ended his life. Mike's foresight allowed Century to stay afloat and continue to be successful even after his untimely demise. We all are continually grateful for the opportunities and blessings that were given through Mike.